SUPPORT ART
Become an MDCA Member
MDCA members enjoy discounted art classes, passes to galleries and museums across North America, plus private catered areas at events like our monthly Art in the Alley every 2nd Friday, all while supporting art programming in our community.
Right now, United Arts of Central Florida will graciously match all donations with 15% matching dollars when you designate your donations to Mount Dora Center for the Arts.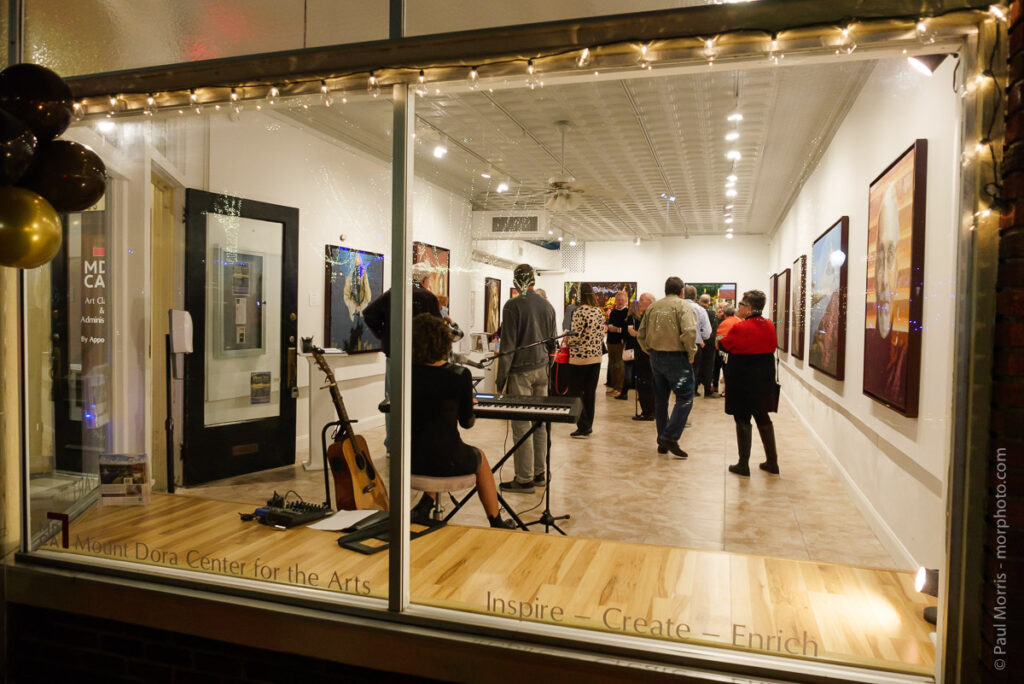 Gallery hours are Thurs to Sun 11am – 5pm, and Mon to Wed by calling  352-383-0880 or 786-205-7431. 
MDCA is located at 138 E. 5th Ave Mount Dora, FL 32757

Mount Dora Center for the Arts mission is to inspire curiosity, support creativity, and enrich lives through diverse, equitable, and inclusive visual art instruction, exhibits and events regardless of race, color, ability, age, gender, gender identity and expression, LGBTQIA+ association, national or ethnic origin, and political or religious beliefs. We believe that art should be accessible to all.
Participate in or Sponsor an Event
Give the Gift of Art
Treat that special someone to an Artistic Experience with a gift certificate toward a class or event at Mount Dora Center for the Arts! Gift Certificates can be purchased in various dollar amounts. An email with your special code will be sent to you to print out and can be applied to classes, membership or any ticketed event.
Mount Dora Center for the Arts is an IRS Approved 501C-3 Not for Profit. Your tax deductible donations are greatly appreciated.
Join our Mailing list!
SIGN UP to get the latest news and updates on new CLASSES, EVENTS and GALLERY EXHIBITS at Mount Dora Center for the Arts!
---
By submitting this form, you are consenting to receive marketing emails from: Business Name. You can revoke your consent to receive emails at any time by using the SafeUnsubscribe® link, found at the bottom of every email.
Emails are serviced by Constant Contact
Support the Arts in Lake County! The
Florida Arts License Plate Program
was created by the Legislature in 1994. Funds collected through the sale of these specialty plates are distributed to the counties where the plates are sold and are used to support arts organizations, programs, and activities within that county.
Lake County receives money directly from the Department of Highway, Safety and Motor Vehicles. The Lake County arts and Culture Alliance is the designated recipient organization to administer funds that support arts activities within our county. Get yours today!