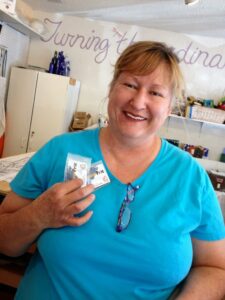 Having over 35 years of experience my works include historical restoration for homes and buildings on our national registry, museums , Disney and custom work.   As an artist my work is inspired by nature. I love working with stained glass , it's textures, vibrant colors and the way it dances in the light I  enjoy teaching  and sharing the beauty of stained glass, mosaics and fused glass with others.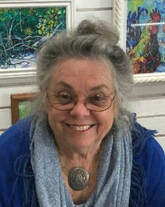 Morna began painting in oils at the age of nine and exhibited in her first one person show at twelve.  Her Art education began in 1954 at the Midland Art Institute and studied architecture in 1964 at Texas Technological College before transferring to the Fine Arts program at North Texas State College. She also studied in the Upper Division Program at Art Center College of Design in Los Angeles, Ca.  Morna has taught art across the US and was a gallery owner in the Keys.  She has received many awards and her paintings are in collections world-wide, private, public and corporate.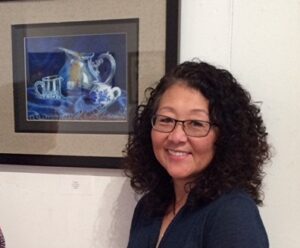 Ery Yoshida, known as Patty to all her friends, is an artist and art instructor based in the City of Mount Dora where she shares her Japanese inspired art through workshops designed for students interested in learning about Japanese Arts and Crafts.
Born in Peru, where her grandparents migrated from Japan early in the 20th century, Ery showed an interest in drawing and painting from an early age and was particularly inspired by the art of Japan. Encouraged by her parents, she practiced with all kinds of media. Art took a rest when Ery attended Medical School. After graduating from San Marcos Medical School in Lima, Peru, she moved to the United States in 1994 and in 2001, found herself in Mt Dora where she now lives with her husband.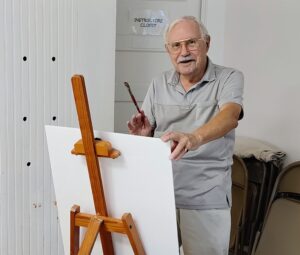 Ken Fuller has been painting and
exhibiting for over 20 years
trying to keep alive a style of painting,
Trompe l'oeil
(meaning to fool the eye)
an
exciting
method of painting, in which objects are so
realistically rendered that the eye is fooled
into believing it is seeing the real thing. This
is a style that dates to the Roman mosaics in
the second century B.C., and was popular in
this country in the 1700 and 1800's.
In addition to winning awards in art festivals
throughout Florida, two of his paintings
were displayed at the White House during
former President Jimmy Carters'
administration.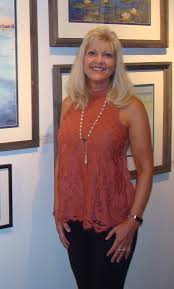 Susan Grogan is an award-winning artist; her passion is in watercolor and alcohol ink.
She started her art career as a fashion illustrator for a local department store in Cincinnati Ohio. Wanting to pursue her artistic interest, she concentrated on painting, and teaching classes. Now in Florida for 7 years, she sells her work and teaches beginner, intermediate and advanced watercolor class at the Mount Dora Center of the Arts.
Susan is an active member of the Central Florida Watercolor Society and is the workshop chair. She is currently on the public arts commission in Mount Dora and has been for 4 years.
She also is the Volunteer art coordinator for the W.T. Bland library in Lake County.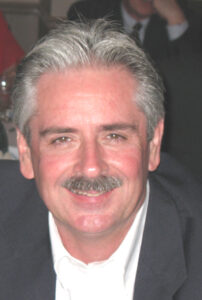 Rochester NY Artist Paul Allen Taylor is a self-taught painter using watercolors and acrylics. He is a landscape painter first, but he could be classified as a maritime artist in that many of his works involve water, boats, ships lighthouses and shorelines. He holds a membership with the American Society of Marine Artists. His work is widely collected and has an extensive print collection. Paul is a well-traveled workshop instructor having taught in Florida, Illinois, Cape Cod and the Chesapeake Bay among others as well as Canada.
Paul Morris has been a prominent member of the Florida commercial photography community for over three decades. Today he works with photography and other mediums creating dynamic 2D and 3D fine-art works for sale.  Paul is a Compulsive Creator who applies a finely-crafted personal style to his work.
As a fine artist he uses photography as a creative medium to experiment with traditional and alternative photographic processes with a unique vision.  His images can be seen in many homes, institutions and galleries throughout the US and Europe.
While Paul still does some commercial work, his focus has shifted to the art of photography and sharing his knowledge with others to help them make their images better.
Paul recently relocated to Mount Dora, joined the arts community here, and is bringing photography education to MDCA.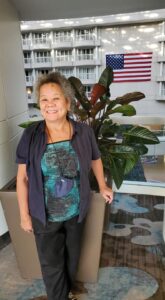 I have been painting Sumi-e style since the mid '80's. My personal style is a combination of traditional Chinese and contemporary Western techniques to bring landscapes and floral scenes to life. I practice with a variety of materials, using "zung-chi" and black ink to achieve the level of detail necessary in my artworks.
Sumi-e is like a beautiful flowing circle — the circle of life. Every step of the way is filled with wonderful surprises, you never know how and when it will end, but prepared with right frame of mind, ink, a good brush and a sturdy hand, you will get fantastic results.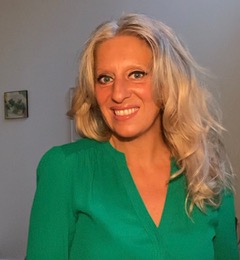 Maria Pirone comes to us from New York City where she graduated from the School of Visual Arts with a Bachelors degree in fine arts and art therapy. During her years in New York City Maria worked over 20 years as a freelance makeup artist for film and television. She worked in several facilities providing art therapy for pediatrics ICU, AIDS/HIV infected and affected, all varieties of PTSD survivors, and the elderly. Her work slowly emerged into ordained ministry where she practices creative and intuitive counseling.  Maria also worked as a freelance fine art model, animation model, 3-D animation model, and voice overs for animation.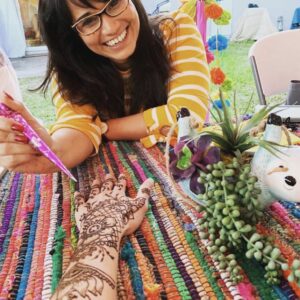 My name is Laylah Bowen I am a local native Floridian artist, wife and mom. Bright colors and mandalas are my favorite! I own a small business as a henna artist. And I am very blessed to be a k-12 art teacher at the key to learning. I love inspiring future artists of the world. I had a teacher that changed my life now I get to be that teacher. Nurturing and supporting young artist is my calling in life. I love to see how proud kids are of their work. Can't wait to meet your artists.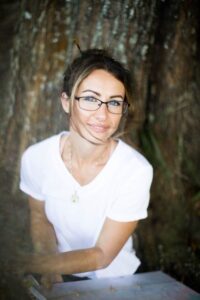 Mira Fallbeck is a Ukrainian artist. She began building her career as an artist, illustrator and instructor in Kyiv, Ukraine. She has successfully collaborated with Ukrainian fashion brands and fashion magazines such as Elle UA and MOLOKO. She is most recognized for her fashion and children's illustrations. Mira is passionate about watercolor and acrylic painting.
"Since I moved to the U.S., my life and career have taken me on a great adventure. I have worked as a guest artist at the Albany, OR Carousel Museum, worked at an art studio and as an art teacher at a local school. I find inspiration in the incomparable beauty of nature, the smiles of children and the sweet, random moments of life."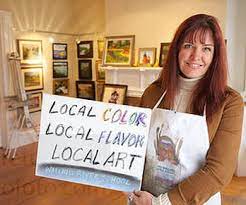 Shawn Dell Joyce was raised on her family's citrus farm in the Rio Grande Valley. The young woman moved North and studied painting and drawing at the University of North Texas. After graduation in 1986 she began her career as an artist's apprentice in NY's SoHo area, and worked in the studios of many prestigious artists including Jeff Koons, Mark Kostabi, and Ronnie Cutrone. Her love of the landscape called her North to the Hudson Valley, where she began teaching a series of plein air painting classes in 2000 throughout the Hudson Valley. Her classes became so popular that she hired other artists, and founded a plein air school with an Arts and Agricultural mission based on the historic Hudson River School. Now in it's 20th year, The Wallkill River School continues to bring cultural tourism to the Hudson Valley region through plein air painting workshops and events on local farms, historic sites and open spaces. She is still honored as founder and on the board of directors. She teaches workshops in pastel and plein air techniques across the country, and is endorsed by Ampersand Pastelbords who supply materials for her demos and workshops. In 2017, she was hired by UArt to do a plein air pastel workshop. She has also worked the plein air event circuit and participated in many prestigious events around the country, bringing home awards for her loose and colorful paintings. She recently placed 1st in the 2018 Inverness Plein Air Festival, and 3rd in the Hudson Valley Plein Air Festival. Last year she placed 1st in the Quick Draw at the 2017 Hudson Valley Plein Air Festival, and People's Choice in the International Plein Air Paint Out 2005 in Niagara Falls. She is a signature member of International Plein Air Painters (IPAP), and has been featured in many national newspapers and magazines like the New York Times, Plein Air Magazine, Pastel Journal Magazine, and Tampa Bay Magazine, and featured on the Plein Air Podcast. She has participated in many national exhibits and plein air festivals, and is represented by galleries in NY and Florida. Her works have been widely collected by corporations and families around the world including the Georges Pompidou Museum in France and the Museum of Modern Art in NY.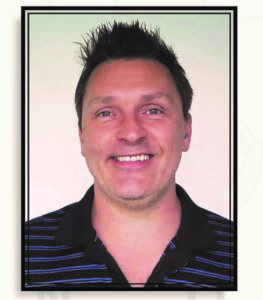 Franklin Smith is a West Virginia native who lost his hearing (severely Deaf) at the age of 2. From a young age, he communicated mostly through lip-reading and fingerspelling. It wasn't until his college years that he became immersed in the Deaf world and fluent in American Sign Language. It was then that he found his identity and joined the Deaf community. Franklin is a dynamic professional with a unique background of more than 10 years teaching ASL and working with Deaf students providing mentoring, advocating, coaching, career development training and job readiness among other skills. Franklin is currently an ASL Adjunct Professor and full-time ASL Lab Manager at the St Petersburg College. He is a people person who loves baking, bowling, arts and crafts, and making a difference in his community