Letter from the Executive Director
Mount Dora Center for the Arts was founded formally as a 501(c)3 nonprofit organization in 1986.
Formally known as the Mount Dora Cultural Council , the original purpose of the group was to host the annual Mount Dora Arts Festival that was started in 1975.
Today, as a well established community organization working on behalf of the art sector, Mount Dora Center for the Arts (MDCA) understands that our artists, diverse cultural organizations, and growing history of creative expression are a crucial part of our town's identity, vitality, and economic growth.
Regardless of race, color, ability, age, gender, gender identity and expression, national or ethnic origin, political belief, marital status, veteran status, immigration status, and religion:
MDCA provides visual art education through virtual, on site, and remote classroom settings to support personal creative growth and careers in art.  
MDCA creates opportunities for artists to reach our underserved communities because we believe in the power of art. Art relives stress, helps to fight depression, and can raise a person's self-esteem.  Art creates conversation and gives voice to those without words.
MDCA believes in strength through partnerships. MDCA believes in supporting the growth of all organizations and their audiences that celebrate inclusion and equity to lift up and empower all artists.
MDCA supports organizations that raise funds to offer opportunities to children who will shape our future through careers in art and public groups promoting artistic expression.
Today and moving forward, we will continually strive to become a beacon of access to connect, collaborate, and contribute to the artistic growth of all. 
Together we can amplify the voices of all artists and art supporters in our community.
Thank you for being a pART of it!
Sincerely,
Janet Gamache, Executive Director
Mount Dora Center for the Arts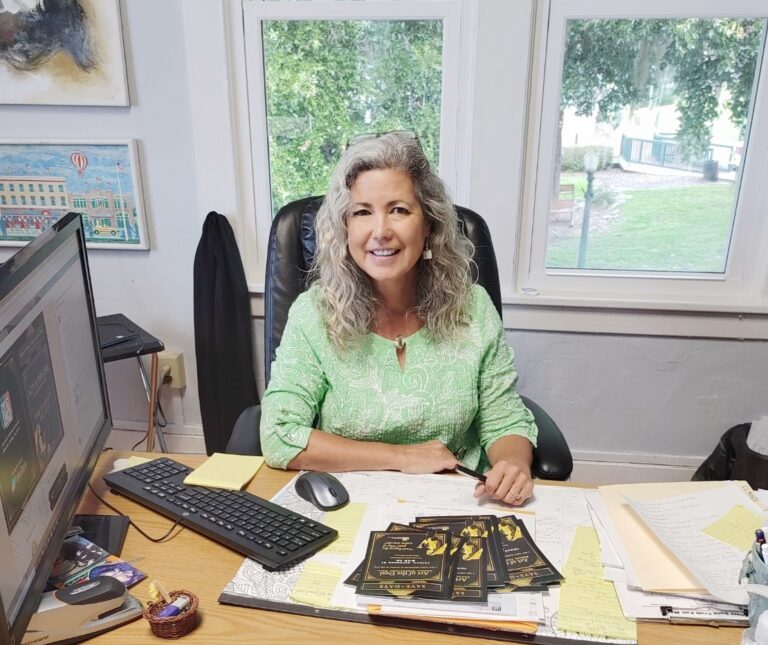 Janet Gamache, Executive Director
Mount Dora Center for the Arts has been bringing art to lives through their annual Art Festival and events,  classes and workshops,  gallery exhibits, children's outreach programs, and through partnerships with local art studios for almost 60 years.
In 1975 a group consisting of art-loving citizens organized the first Mount Dora Arts Festival. The event successfully brought in artists with beautiful artwork to the streets of downtown Mount Dora, FL.  Following this success, the citizen group committed to making the Mount Dora Arts Festival an annual event.
In 1984 many of the same citizens formed the Mount Dora Cultural Council. The Council's stated goal was to celebrate the arts in Mount Dora and to promote and improve the quality of the Arts Festival. These endeavors were staffed by community volunteers and funded through membership dues and private contributions. 
In 1985, the Mount Dora Cultural Council decided to expand their programming to providing art education to local children and adults, in addition to hosting the Arts Festival. They secured a lease in a two story building located at 138 East 5th
In 1986 the Mount Dora Cultural Council Board of Trustees resolved to seek not for profit status as Mount Dora Center for the Arts (MDCA).
In 1995, MDCA purchased the two-story brick building at 138 East 5th Avenue where they offer art classes, gallery exhibitions and maintain administration offices.
In 2022, MDCA sold their building and proceeds from the sale are invested to help secure a future facility that will support a modern gallery space and educational workshop area.  In the interim, classes, exhibits and administration are still conducted in the same location.