Letter from the Executive Director
Mount Dora Center for the Arts was founded formally as a 501(c)3 nonprofit organization in 1986.

Formally known as the Mount Dora Cultural Council , The original purpose of the organization was to coordinate and continue to host the annual Mount Dora Arts Festival that was started in 1975.
The highly regarded and nationally ranked arts festival features hundreds of juried artists from all over the country set up on the streets of historic downtown Mount Dora, FL. It is held on the first weekend in February every year and is free for all to experience a wide variety of fine, original art.
Over the past 30 years, MDCA set up art classes and workshops to instruct students in various art styles and techniques in a building they purchased from proceeds of the festival. Many of those students have gone on to become art instructors and gallery owners in our community today.
In 2021, the MDCA board of directors made the decision to sell its outdated, ADA non-compliant building and embarked on a mission to build a new facility that would showcase a state-of-the-art gallery with a workshop area for world class art instructors.
With a new building on the horizon, MDCA is now evolving its mission beyond coordinating the Arts Festival and teaching art classes.
MDCA believes in strength through partnerships. We create bridges and encourage connections that lift up and empower artists. MDCA supports organizations that raise funds to offer opportunities to children who will shape our future through careers in Art and public groups promoting artistic expression.
MDCA also creates opportunities for artists and art to reach more people because we believe in the power of art. Art relives stress, helps to fight depression, and can raise a person's self-esteem. Art creates conversation and gives voice to those without words.
Today and moving forward, MDCA will strive to become a single point of access to connect, collaborate, and contribute to the artistic growth of all artists, galleries, and art organizations in our community.
Sincerely,
Janet Gamache, Executive Director
Mount Dora Center for the Arts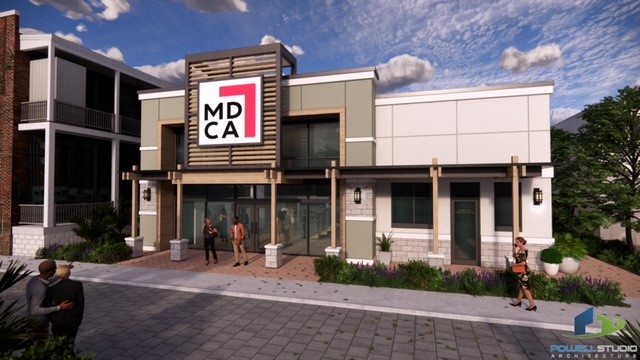 Rendering of new MDCA facility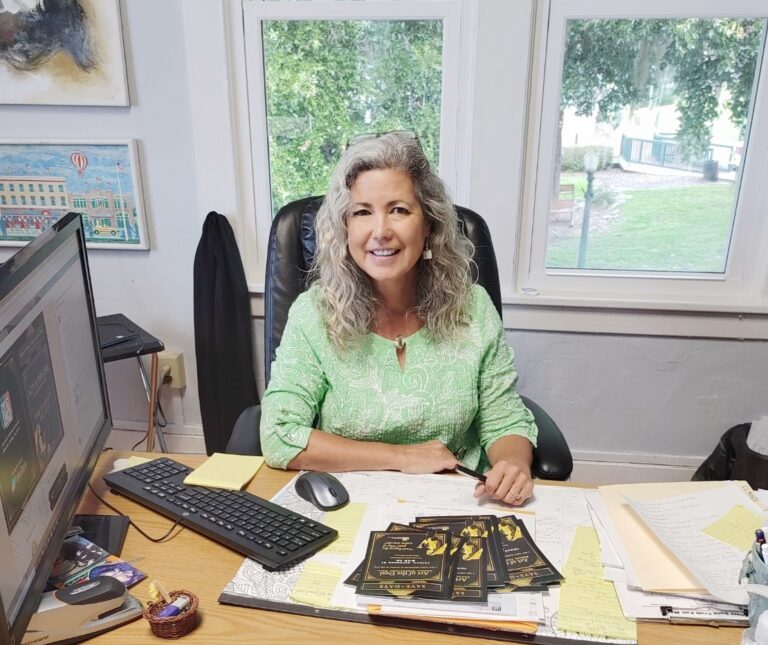 Janet Gamache, Executive Director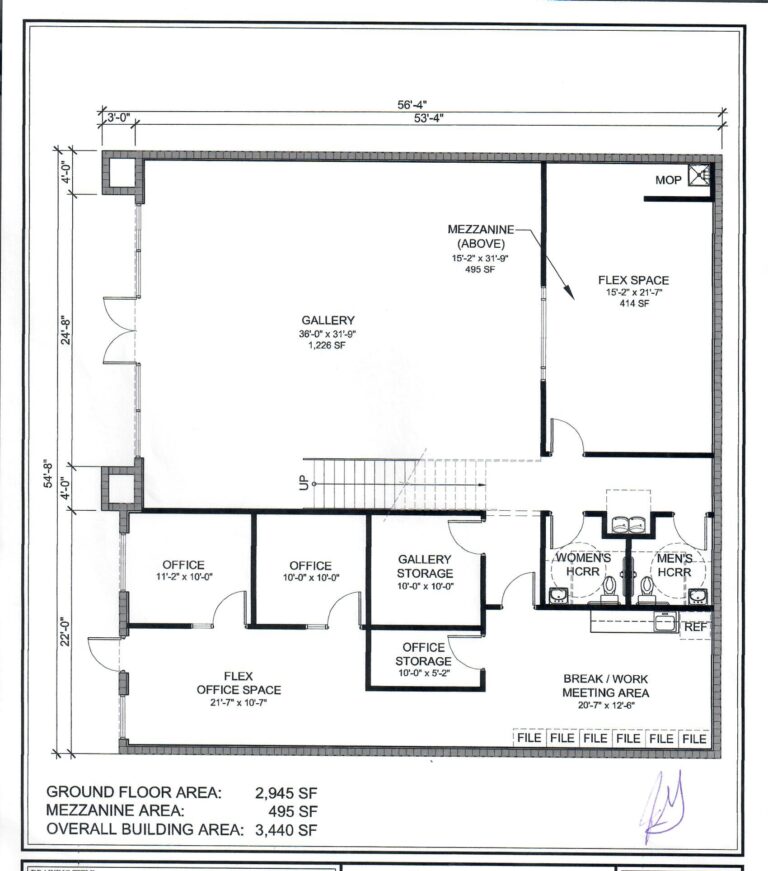 Proposed floorplan of new MDCA facility
Mount Dora Center for the Arts has been bringing art to lives through their annual Art Festival and events,  classes and workshops,  gallery exhibits, children's outreach programs, and through partnerships with local art studios for almost 60 years.
In 1975 a group consisting of art-loving citizens organized the first Mount Dora Arts Festival. The event successfully brought in artists with beautiful artwork to the streets of downtown Mount Dora, FL.  Following this success, the citizen group committed to making the Mount Dora Arts Festival an annual event.
In 1984 many of the same citizens formed the Mount Dora Cultural Council. The Council's stated goal was to celebrate the arts in Mount Dora and to promote and improve the quality of the Arts Festival. These endeavors were staffed by community volunteers and funded through membership dues and private contributions. 
In 1985, the Mount Dora Cultural Council decided to expand their programming to providing art education to local children and adults, in addition to hosting the Arts Festival. They secured a lease in a two story building located at 138 East 5th
In 1986 the Mount Dora Cultural Council Board of Trustees resolved to seek not for profit status as Mount Dora Center for the Arts (MDCA).
In 1995, MDCA purchased the two-story brick building at 138 East 5th Avenue where they offer art classes, gallery exhibitions and maintain administration offices.
In 2022, MDCA sold their outdated building. Proceeds from the sale are invested in the growth of the center and to help build a one story facility that will support a modern gallery space and educational workshop area with ADA compliance. Construction is set to begin in 2023 on Royellou Lane.