Throughout the year, visitors are welcome to stop by to see and experience our revolving Gallery of exhibits. Made up of a single or collaborative works of artists with eclectic taste and views. You will be delighted and inspired by the creativity of the featured artists.
Gallery hours are Thurs to Sun 11am – 5pm, and Mon to Wed by calling  352-383-0880 or 786-205-7431.
MDCA's gallery is located at 138 E. 5th Ave.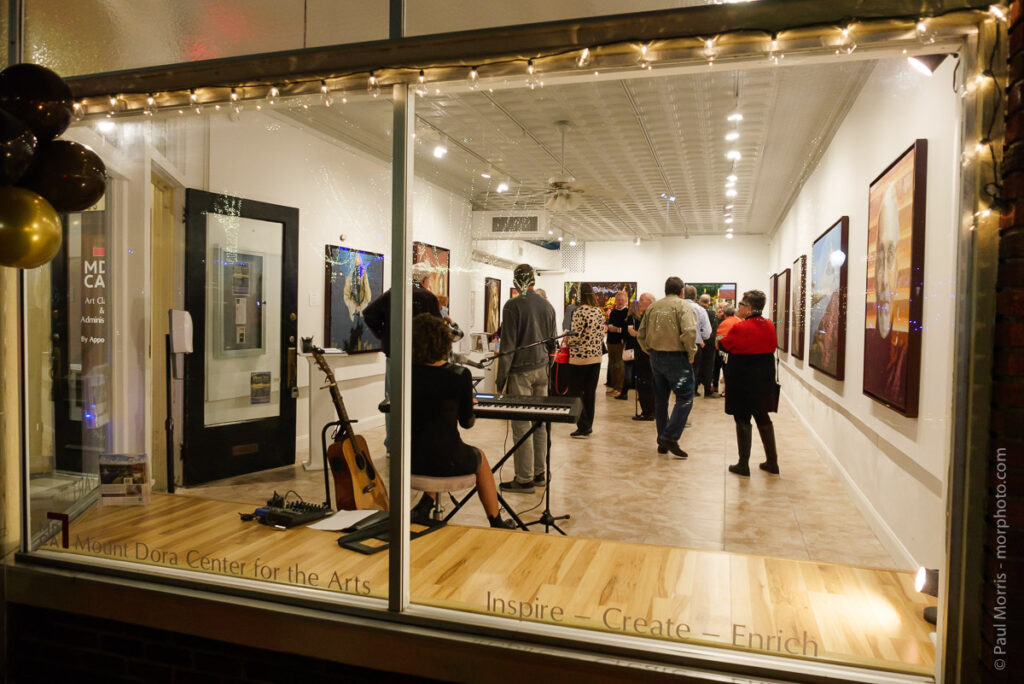 BE a VOLUNTEER!
Can you devote some time to help keep Art alive in our community? We have slots open for the Gallery, class assistance, events, beautification and more! No Experience needed.
Apr 7 – May 19, 2023
Randy Taylor
"Sandy Art" photography images rescued from 2013 Hurricane Sandy.
May 26 -June 16, 2023 Mount Dora Art League Exhibition
June 26 – July 30, 2023 MDCA Children's Art Camp Exhibition
August 5 – Sept 16 TBD
Sept 22 – Oct 14 La Vida Frida Festival Exhibition and Competition
Oct 21 – Nov 12 Mount Dora Plein Air Exhibition and Competition
Nov 18 – Dec 23 TBD
Jan 13 – Feb 26, 2023 Nancy Dillen "Fantasy Series" paintings and drawings
Nov 18 -Dec 23, 2022 Ginger Owen Murakami "Heritage Habitats" 
Oct 1 – Oct 9, 2022 Mount Dora Art League, Pop Up Member Exhibition 
Oct 15 – Nov 12, 2022 Plein Air Paint Out Exhibition 
Aug 12 – Sept 23, 2022 Spencer Pettit "Elusiveness and Illusion" 
June 13 – August 5, 2022 Summer Art Camp Exhibition 
May 6 – June 4, 2022 David Hunter Etched in my Mind 
Mar 11 – April 30, 2022 Jennifer Harper Printmaking
Jan 14 – Feb 28, 2022 Ray Olivero Alchemy of Color 
Dec 2021 – Jan 2022   Florida Sculptor's Guild Exhibition 
Interested in exhibiting in the gallery?
Send us a description of your work along with up to 6 images (small or medium size), a bio and exhibition history, and a web site link.
If that information is all available on your web site just send the link along with a work description.
Our exhibition committee looks at proposals monthly and would respond within that time frame.