MDCA Art Outreach Program
Art is known to increase self-confidence, enhance motor as well as social skills, improve memory, and combat depression.
Each month, MDCA sends skilled instructors armed with art supplies into the community to bring creativity and smiles to all. 
We are incredibly grateful for the individuals and businesses that provide invaluable funding to support MDCA's mission to bring art into the community and positively impact lives.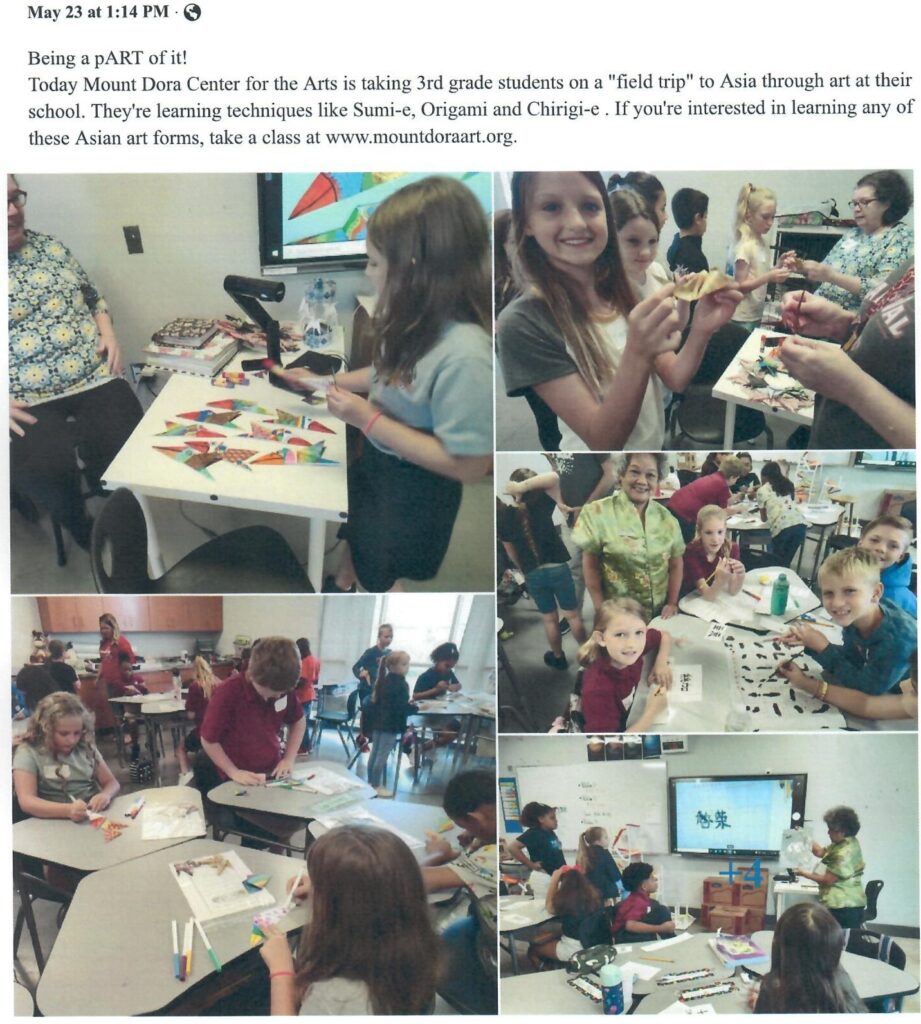 Sponsorship dollars help us to purchase supplies and pay art instructors for low cost/ no cost art instruction for seniors, veterans and underserved communities in our area.
Support our Art Outreach program:
$250 provides an art experience that includes all supplies and an art instructor for a group of seniors, veterans or other group in our community
$1000 provides art teachers and supplies for a month in one location
$2500 provides art teachers and supplies for a month in multiple locations
Sponsors will be recognized with name on our website and annual report. Business sponsors may have marketing/branding collateral present at approved locations. Email [email protected] with your business name and or logo.
If you prefer to support the program with a check, please make payable to "Mount Dora Center for the Arts" and mail to: 138 E. 5th Ave. Mount Dora, FL 32757   
Mount Dora Center for the Arts is an IRS Approved 501C-3 Not for Profit. Your tax-deductible donations and support are greatly appreciated.