Mount Dora Center for the Arts is proud to lift up and partner with Showtime USA to provide instruction in Performing Arts.  Dance Director, Marcia Van De Kieft is eager to infuse joy and expressionism into both children and adult's lives, through Dance!
 Fall/Winter 2023
5:15-6:15 PM: (PreK-2nd Grade)
6:15-7:15 PM: (3rd-5th Grade) 
7:15-8:30 PM: (6th-12th Grade)
Classes are held upstairs at Mount Dora Center for the Arts 138 E. 5th Ave, Mount Dora, FL 32757
Due to the historic nature of the building, access is limited by stairs.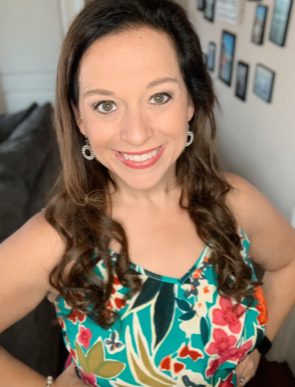 Marcia Van De Kieft, Instructor and Dance Director
Dancing became a noticeable passion of Miss Marcia at an early age. As soon as she could walk, you would see her prancing around on her tippy toes. At age two, she was enrolled at Lyn's Academy of Dance in Lima, Ohio where she began showcasing her natural dance abilities in ballet, tap, jazz and hip hop.
Miss Marcia continued to nurture her young dance skills in Indiana at Creative Dance N' (formerly Janice's School of Dance) and continued her formal dance lessons through middle school. In 1993, she earned her spot on the high school dance team where she held the title of team captain and led her team to Nationals at Hollywood Studios Orlando with a routine she choreographed herself.
Miss Marcia spent the next twenty years dedicating her life to teaching and raising children. She was a lead teacher at Starz Academy and with the Mishawaka Community School Corporation.
Today, Miss Marcia believes that ANY BODY can dance and should (often & as if no one is watching). She loves how dancing brings happiness & laughter to everyone's lives. She is so excited for the future of Showtime USA Mt Dora-Orlando and its partnership with Mount Dora Center for the Arts,  and looks forward to the experiences it will bring to the community. She considers it an absolute honor to have the privilege of teaching your children the art & love of dance.