Join us on February 3 & 4, 2024 for the 49th annual Mount Dora Arts Festival held on the streets of historic downtown Mount Dora, Florida. Experience 300 fine artists lined along the streets to showcase a vast array of incredible talent in this juried event. There will be entertainment, beer, wine, cocktails, music and festival food to round out the amazing weekend. The event runs 9am-5pm on Saturday and 9am-4pm on Sunday and is FREE to attend.
Apply to the juried 2024 event on Zapp or click the button below
Are you looking for information or tips on how to navigate and enjoy the Mount Dora Arts Festival as a Visitor?
Are you looking for information on how to participate as a BUSINESS or would like to SUPPORT the event with a Sponsorship?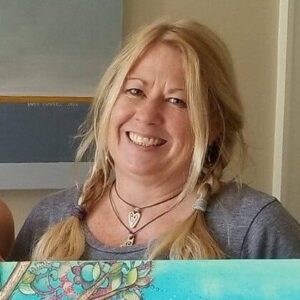 Lisa's statement: I am a mixed media painter who works mainly with acrylic paint, decorative paper, books, and other printed materials on wood canvases. I draw much of my inspiration from the beauty of nature and the joys that life brings. Spending time with my family as well as being out in the natural world energizes me and has inspired me to paint the things I love. The main subjects of my pieces are plants, animals, and beautiful things in life. In my work, I take the time to craft intricate detail with care and warmth. Vibrant colors, texture, and dimension are hallmarks of my paintings. The building of the layers and the process of creating detailed and delicate pieces is something I truly enjoy. See more of her work at her website HERE.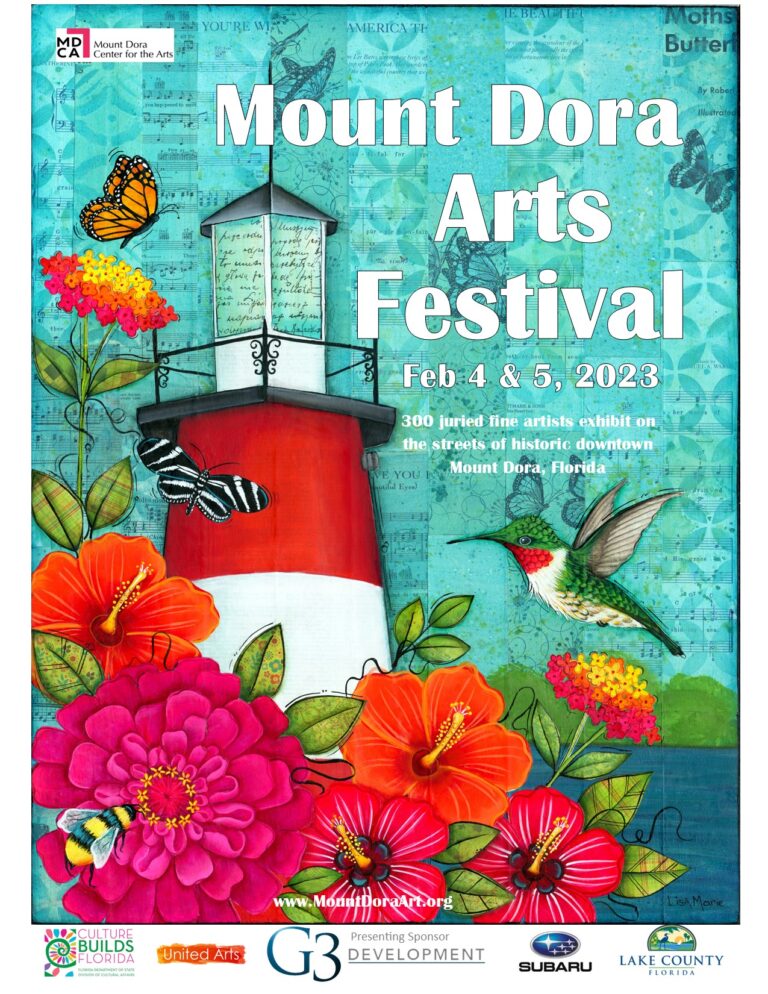 Carla Bank
Space D258/D259
Kenneth Halvorsen
Space D258/D259
Carolina Garzon
Space TBD