Keep your children engaged through summer break with our Creative Kids Art Camp program. Each week, students will explore different art processes and try their hands at something new. From painting to sculpting to print making, your child will develop their love and appreciation for the arts with the guidance and support of our certified art teachers. We offer Half Day 9am-12pm or 1pm-4pm and Full Day 9am-4pm sessions. Ages 6-12 are welcome. Class spaces are limited and fill up quickly. Register Now.
2023 Art Camp Sessions
Week 1 June 5 – 9 ON THE SURFACE, ITS KOOKY! This week's session is full of texture and variety. Learn a vast number of art techniques and see the cool outcomes as you work with different surfaces and mediums each day. We will be creating many unique projects as you experiment with clay, glass, paper, wood, fabric, and more!  
Week 2 June 12 – 16 POP UP AND ART!  This week's session focuses on 3-D art . Sculpture, mixed media and all things that pop out will be explored. We'll also delve into the world of Pop Art, an art movement that utilized vibrant colors to present images and icons from popular media and products.  
Week 3 June 19 – 23   ARTISTIC HARMONY! Music is an art form not only for the ears but also the eyes. Hear the music and create the vibe during this musically inspired week of creativity. A little bit of dance might even be involved! 
Week 4 June 26 – June 30 SPACE INVADERS! 
Become a space creator with a variety of fun art projects. We will be using different art media and surfaces to create galaxies, planets, astronauts & aliens. It's going to be out of this world! 
July 3-7 OFF 
Week 5 July 10 – 14 PRE HIP STORIC! 
Do you love dinosaurs? We do too! Come explore a variety of projects that center around all types of media, surfaces, and most importantly, dinosaurs – scales, tails, fossils and eggs. We can't wait to make some DINOmite creations with you! 
Week 6 July 17 – 21 STICKS AND STONES No bones will be broken during this session but we WILL be in touch with nature. During this session we will create nature inspired projects using a variety of media.  Fish, butterflies and plants are projects that might grow out of this week's session.  We will even discover fun ways to use sticks and leaves as art tools.  
Week 7 July 24 – 28 FURBULOUS! This week is all about our non-human family. Let's have fun painting, collaging, drawing, and even sculpting some animals. We will do a variety of projects and have the opportunity to represent a pet you have or maybe the one you want. 
 $125 Half Day 9am-12pm or 1pm-4pm and $225 Full Day 9am-4pm sessions.  Ages 6-12 are welcome. Class spaces are limited and fill up quickly. Register Now.
Campers can be dropped off early at 8am and/or picked up late by 4:30pm for an additional fee of $50/family per week.
A snack break will be provided for each half day session and in addition, a supervised lunch break will be provided for full day campers. Students must bring their own snacks, water bottle and lunch.
All refund requests must be made in writing. A full refund, less a $25 handling fee, will be made if written notice is provided within 7 days of the class starting date. No refund, no exceptions, will be made within the 7 days before the first day of the session. No refunds are available for unused days of a session.
Changes to a Registration
Changes to a registration, such as transferring to a different week than originally selected, incurs a $25 handling fee and is based on class availability.
Masks may or may not be worn by students and instructors. Although social distancing will be encouraged when possible, there may be times when students and instructors will be in close proximity to each other. If you need special attention, let the instructors know.  Please do not bring your child to camp if they experience cold or flu like symptoms. 
For many, Art Camp creates wonderful, happy memories that can foster a lifelong love of art in developing children.  Mount Dora Center for the Arts would like to extend this opportunity to more young people who may not be able to otherwise enjoy art camp due to financial constraints.   
We invite you to join in our efforts to help facilitate Art Camp experiences for all children and young artists by donating to our Art Camp Outreach Program.
Your tax-deductible contribution helps to fund our no-cost art program, instructors, and supplies.
Sponsor one Art Camp week, or reach down deep into your heART and sponsor ALL SEVEN!
All sponsors will be recognized in our monthly newsletter and on our website.
Sponsor Kids Art Camp for $250 per week session (Includes instructor and art supplies) 
Be a Super Sponsor for $2000 (Can impact more than 200 children over seven weeks)
The Mount Dora Center for the Arts is an IRS Approved 501C-3 Not for Profit. Your tax deductible donations are greatly appreciated

Mount Dora Center for the Arts provides scholarships to assist aspiring young artists with specialized art instruction who might otherwise be unable to receive it. To qualify for a scholarship, you must earn a low income in relation to the size of your household, and your children must demonstrate a sincere interest (although not necessarily a skill) in art. This completed form is kept confidential. If you have any questions, please email [email protected]
The application deadline is May 5, 2023
2023 Art Camp SCHOLARSHIP SPONSORS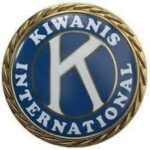 Women's Committee of Fine Arts of Mount Dora, Inc
Robert Pearson and Wilhelmina Korevaar
Janet Gamache and Brian Young